Pizza O Pizza is a destination for Best Pizza Munchies. The restaurant's goal is to produce the
best-tasting pizza with the best ingredients at a fair price. From the silky dough to the flavourful
sauces, everything is exquisite. In addition to pizza, they give a number of other great menu
selections, including appetizers, sandwiches, pastas, dipping sauces, and beverages.
Additionally, the restaurant offers low prices and home delivery. Pizza O Pizza Branches in
Karachi: Munir plaza store no 3,4 Gulshan e Iqbal block 2 near Rab Medical, Karachi.
Pizza O' Pizza Gulshan-e-Iqbal Address
Block 2 Gulshan-e-Iqbal, Karachi
Pizza O' Pizza Gulshan-e-Iqbal Contact Number
0300 0035337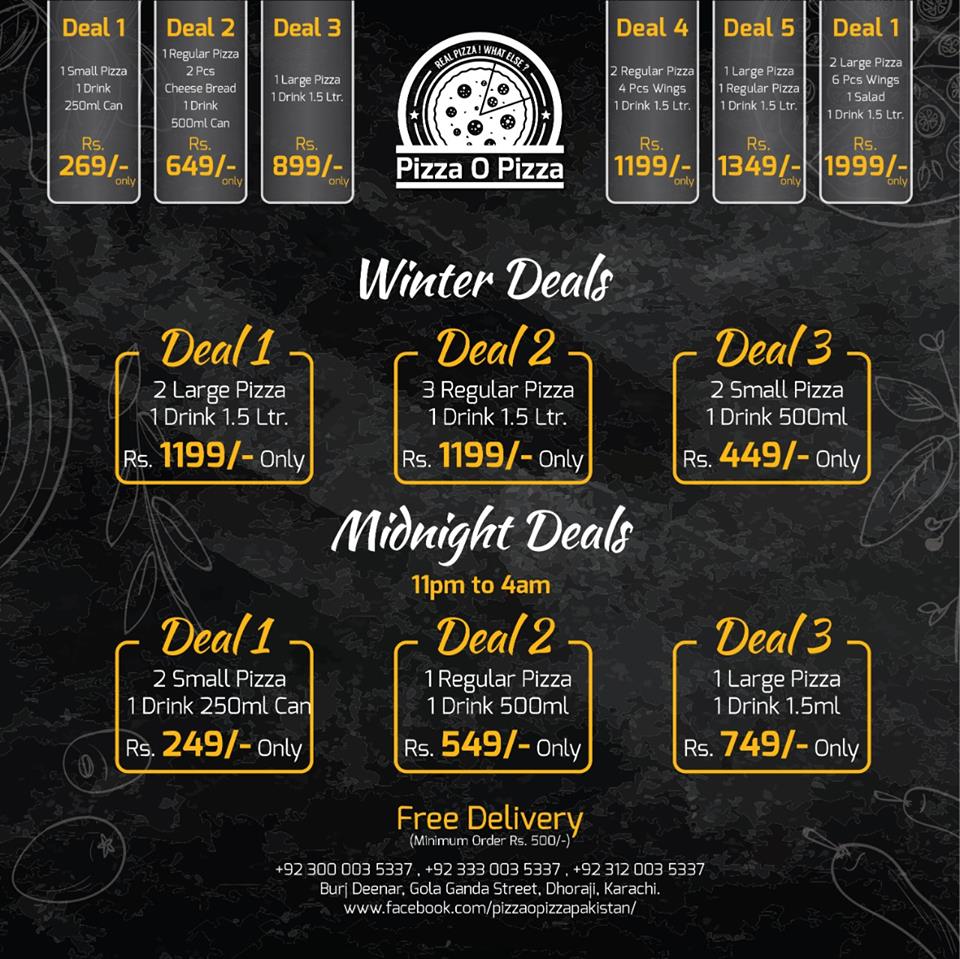 Other Articles